St. Luke's Lutheran Church Suspends of Face-to-Face Services
The local school district, USD 383, has provided this information about local resources that provide support with meals, mental health, and childcare.
Other resources provided by the school district can be found at: Local Resources
We are in uncertain times and uncharted waters dealing with the COVID19 virus and all the closures and cancelations. Through it all we need to remind ourselves that God is in control and put our faith in Him. As Christians we need to remember to "Let every person be subject to the governing authorities. For there is no authority except from God, and those that exist have been instituted by God."-Romans 13:1. To the best of our ability we need to listen and follow the guidelines put forth from our government and its agencies.
It is an anxious and scary time but it also gives us the opportunity to allow Christ to shine through us and our actions. 22 But the fruit of the Spirit is love, joy, peace, patience, kindness, goodness, faithfulness, 23 gentleness, self-control; against such things there is no law. Galations 5:22-23. This is the time to show patience and kindness to our neighbors; to show our love and goodness by helping where and when we can.
The Board of Elders and the Church Council met Tuesday evening, March 17th, to discuss holding services and meetings in light of the current pandemic. After discussion, careful thought, and prayer, the Council President, Walt Fick, has summed up the decisions in the following letter that was sent to the church members.
Communication Regarding Activities at St. Luke's
The coronavirus pandemic has impacted all facets of our lives including activities at St. Luke's Lutheran Church. The Board of Elders and the Church Council met last night to discuss what we should do regarding our worship services. It was decided to cancel face-to-face worship and Lenten services for the next 2 weeks. Pastor Schmidt and others will be working on electronic delivery of services during this time. The Board of Elders and Executive Council will review the situation at 2-week intervals. At this time, it means there will not be services at St. Luke's on March 18, 21, 22, 25, 28, and 29.
It was also decided to suspend BASIC, Sunday School, youth activities, and ELC classes through the end of the school year. Electronic options and other methods of providing our children and families with Bible studies and other activities will be developed.
Organizations, such as LWML, LLL, etc., and other groups have the prerogative to meet and/or try virtual meetings. Communicate with your leadership teams to determine future activities.
This is a difficult time. Keep the faith and be vigilant. We will get through this. God is good, all the time!
Walt Fick
President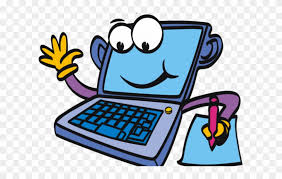 Pastor Schmidt and Pastor Crawford are learning how to conduct the worship service and Bible studies on-line. These on-line services will either be a live broadcast or recorded and posted to the church website, possibly both! Click here to view our online worship services.
Pastor Schmidt is maintaining office hours and the church office continues to be open from 8:00 AM to 5:00 PM.
DCE Charity Smith will be doing a combination of working from home and maintaining reduced office hours. She will also provide Bible studies and online resources and activities for our youth.
The ELC Board, Director, and teachers will also be developing tools, activities, and educational resources that you can use.
Not only can you make use of these online resources, we encourage you to share them with your families and neighbors so that they too can be included in our ministry. If you know of individuals who do not have internet or computers, you could print off materials and minister in that way.
Though times seem bleak and there are all kinds of disappointments because of all the canceled activities, we need to remember that time moves on, things change, and life will return to normal.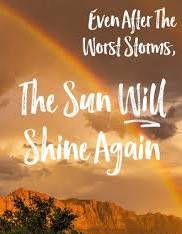 Take care of yourselves and each other.
The LCMS Kansas District also has information and resources on their website.