For more information about Campus Ministry, click on http://lcmsukstate.org/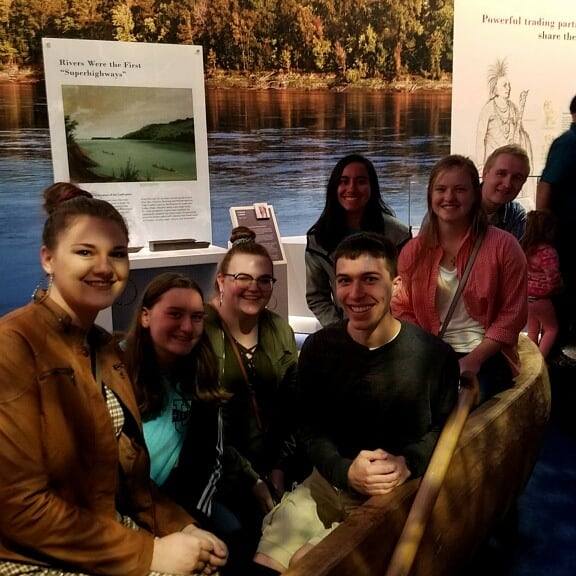 Bible Studies and Fellowship
– Sunday mornings at 9:45 a.m. at St. Luke's Lutheran Church led by Rev. Mike Schmidt.
– Thursday nights at 9:00 p.m. in the Blue House (354 North Delaware Avenue) near Kansas State's main campus. Fellowship and games begins at 8:00 p.m. if you want to come an hour early! Everyone is welcome and there are always plenty of snacks! If you need a ride, or have any questions please contact one of the peer ministers/officers listed bellow.
Table Talk
Join us Sunday nights at 6 p.m. in the Blue House (354 North Delaware Avenue) for homecooked meal and time of fellowship.
A free meal for all college students is provided by members of the St. Luke's congregation. Join us for delicious homemade meals and fellowship!
Special Events
Additional activities include attending various events with the group, exploring Manhattan, participating in co-ed intramural sports, and much more. Plus, celebrate the Reformation, Christmas, and Easter with fun, games, and food!
We also try to benefit our community by volunteering. This can range from raking leaves, helping out at the church, and even volunteering around town. If you have any suggestions for volunteer projects, let us know!
Congregational Activities
-Fun activities during the school year include music groups such as choir, bell choir and praise team. For more details contact Gretchen Hartsook
Contacts
Rev. King M. Crawford, (785)-556-2324
Peer Ministers and Officers –
    Jony Dahl, jonyd@ksu.edu
    Mark Poppe, mpoppe@ksu.edu
    Jason Groothuis, groothuisj@ksu.edu
    Leandra Fischer, llfischer@ksu.edu
---