Family Events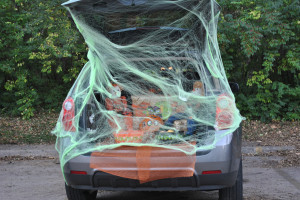 Who is this for?
The Whole Family!
What is it?
Family Events are just that, events dedicated to the family as a time for grandparents, aunts and uncles, parents, siblings and friends to gather and enjoy each other's company in various settings. We have rented the ice skating rink or a community pool for an evening. We have also hosted a game night or a Trunk-or-Treat at the church campus.
Where is it held?
These activities can take place either on the church campus or off campus.
When can I go?
Typically once a month, dates every month change. Go to our Events page for more information.
Who can I contact?
Darci Paull at darci.paull@gmail.com
Children's Care Ministry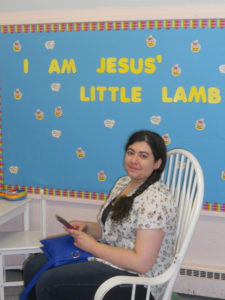 Who is this for?
Newborn to 2nd grade
What is it?
Children's Care consists of 4 parts which strive to provide parents and children with opportunities for faith development:
Nursery provides the opportunity for parents of newborns to 3 years old to drop their children off with a volunteer. Parents are welcome to pick their child up whenever they wish and will be given a pager by the nursery volunteer in case the parent needs to notified to come back to the nursery.

Children's Church, it is meant for preschoolers to 2nd graders during the sermon to hear the message at their level. They children have an object lesson to help them better grasp the lesson along with other activities.

Buddy Bags are provided to all newborns to 2nd graders who want them. They are meant to help keep the child's attention during the service. This way parents do not have to bring toys or coloring books from home, instead the church provides them.

Cradle Role is a milestone ministry that engaged families with children from newborn to 3 years of age. Monthly newsletters are set with ideas of how to do faith development in the home along with milestone gifts to mark special occasions.
Where is it held?
Nursery, Children's Church and the Buddy Bags are in the church building. Cradle Role comes via email and gifts can be picked up at church. If you have a child in this age rang but do not receive the newsletter please contact person know.
When can I go?
The Nursery can be found in our Early Learning Center wing. If for some reason a volunteer is not in the room, it might be because of a shift change but don't worry someone will be in shortly!
Children's Church happens during the sermon in the middle of the church services, both 8:30am & 11am, on Sunday morning.
The Buddy Bags are available at all three services at any point in time, just ask an usher if you need help locating them.
Who can I contact?
Megan Saunders at ksumegan@gmail.com
Most activity takes place on St. Luke's campus located at 4801 Anderson Ave in Manhattan.
B.A.S.I.C. Training- (Brothers and Sisters in Christ) Training
Who is this for?
B.A.S.I.C is for preschoolers to 6th Graders.
What is it?
In BASIC we are preparing children for Confirmation. Confirmation is a time when children confirm their faith in front of the congregation and are able to take Communion for the first time and become members of the congregation. Preschool to 2nd grade spend their time learning biblical accounts. 3rd through 6th graders learn the basic Christian foundations like the books of the Bible, the Church calendar, prayer and more! Then in the 7th and 8th grade children enter the Confirmation class and learn about the 6 chief parts of Luther's Small Catechism: The 10 Commandments, The Creed, The Lord's Prayer, Baptism, Confession and Communion. Also during BASIC we have practice for our children's choir and at select dates we have meal nights and store. On meal nights we serve pizza for the whole family before the children start the evening. During store nights we have toys, books, crafts and other items that children can chose from to buy. They buy these items with "BASIC Bucks" which is currency the children earn from attendance, completing homework and other activities.
Where is it held?
In our church building, please enter through the door on the South East side of the building by the parking lot.
When can I go?
Wednesday evening from 6:00-7:15pm in the months of August through April.
Who can I contact?
Charity Smith at DCE@stlukesmanhattan.org
Vacation Bible School (VBS)
Who is this for?
V.B.S. is for preschoolers to 5th graders.
What is it?
V.B.S. is a 5 day fun filled event! Each year is a different theme and we decorate the whole church campus accordingly. This is a unique event because the whole church gets involved from the children to the elderly, everyone has a part. There are games, skits, movie clips, Bible study and more. This is also a wonderful opportunity to outreach into our community and invite families who do not have a church home.
Where is it held?
Evening activities starts and ends in the Church Building.
When can I go?
Starting the first Sunday after Memorial Day.
Who can I contact?
Tiffany Manning at vbs@stlukesmanhattan.org
How do I sign up?
Children's Sunday School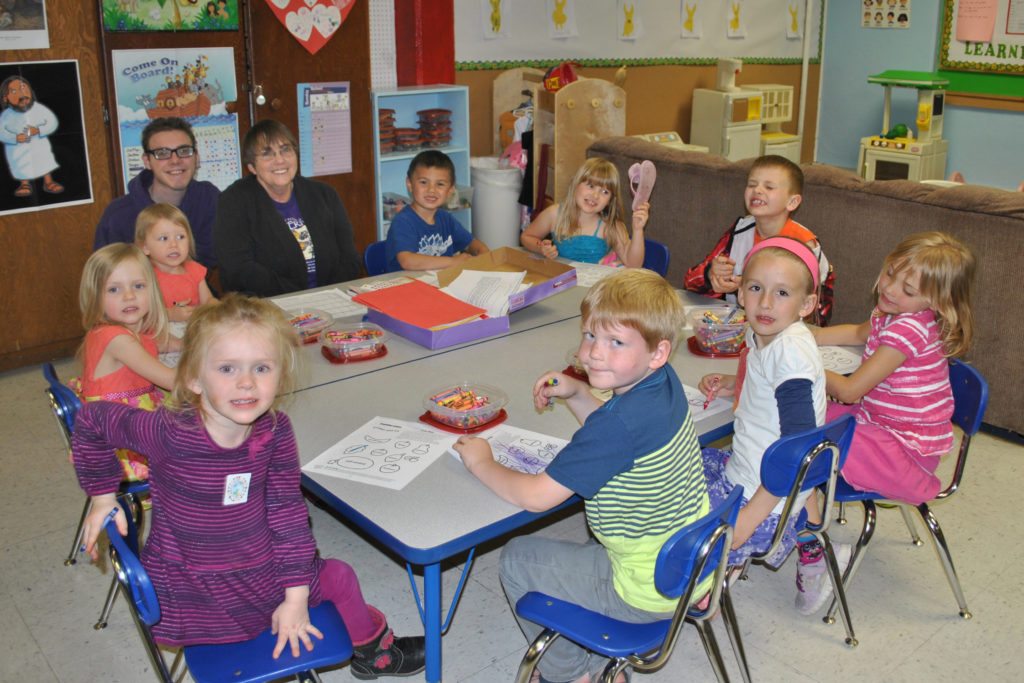 Who is this for?
Children's Sunday School is for preschoolers to 12th graders.
What is it?
Sunday School is a time for our children to gather and learn more Biblical truths.
Where is it held?
The classrooms are located in the Early Learning Center wing of the Church Building.
When can I go?
Sunday mornings from 9:45-10:45am in the months of September through May.
Who can I contact?
Marilyn Fick at 785-776-0879 or wm_fick@yahoo.com