Confirmation
During the Rite of Confirmation, those confirming their faith (the catechumens) confirm that the faith into which they were baptized is their personal faith.
As you scroll through this page, if you confirmed your faith at St. Luke's and do not find your confirmation picture on this page, please send a copy of your picture to the church so that we can include it on this page.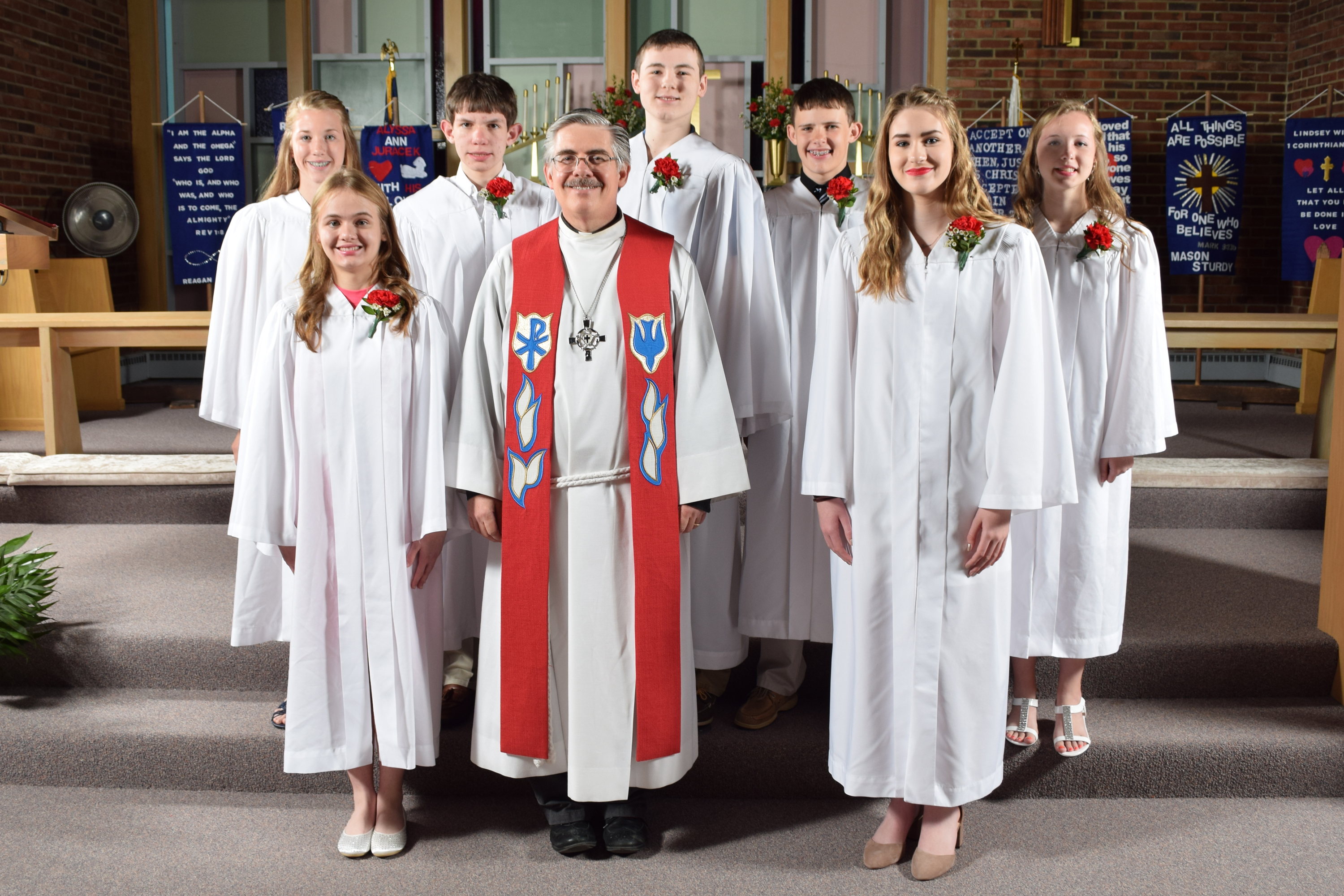 Palm Sunday, April 9, 2017
Back Row, L-R – Lindsey Wilson, Michael Schmidt II, Riley Fong, Mason Sturdy, Reagan Danker
Frong Row, L-R – Alyssa Juracek, Rev. Michael J. Schmidt, Chloe Robison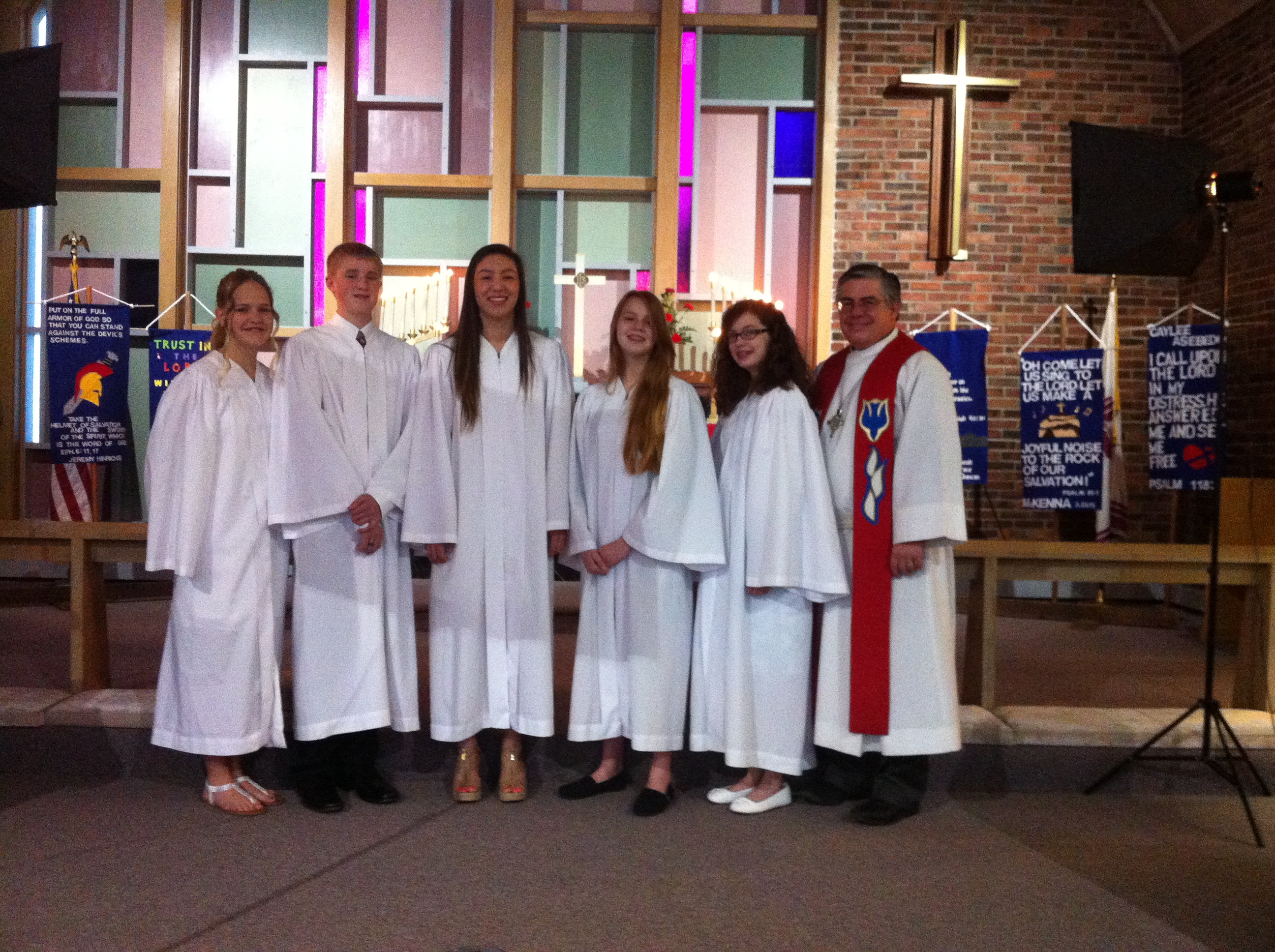 Palm Sunday, March 29, 2015
L-R – McKenna Claussen, Jermy Hinrichs, Leilani Kreck, Caylee Asebedo, Hannah Duncan, Rev. Michael J. Schmidt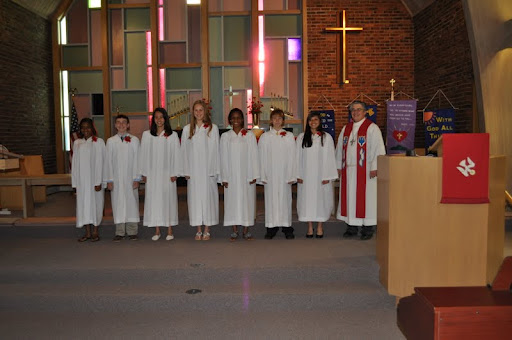 Palm Sunday, April 1, 2012
L-R – Asia Gates-Schreiner, Bryan Armbrust, Ashley Stuckwisch, Caitlyn Claussen, Avry Gates-Schreiner, Josh Abitz, Makayla Tegtmeier, Rev. Michael J. Schmidt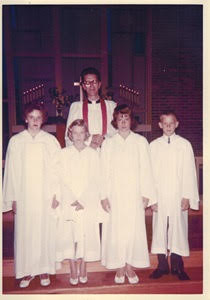 Sunday, June 5, 1960
Back Row – Rev. Robert Rosenkoetter
Front Row, L-R – Patricia Ann Pierce, Barbara Lynne Simon, Claudia Marie Sherbenou, and Barrett Deane Woellhof.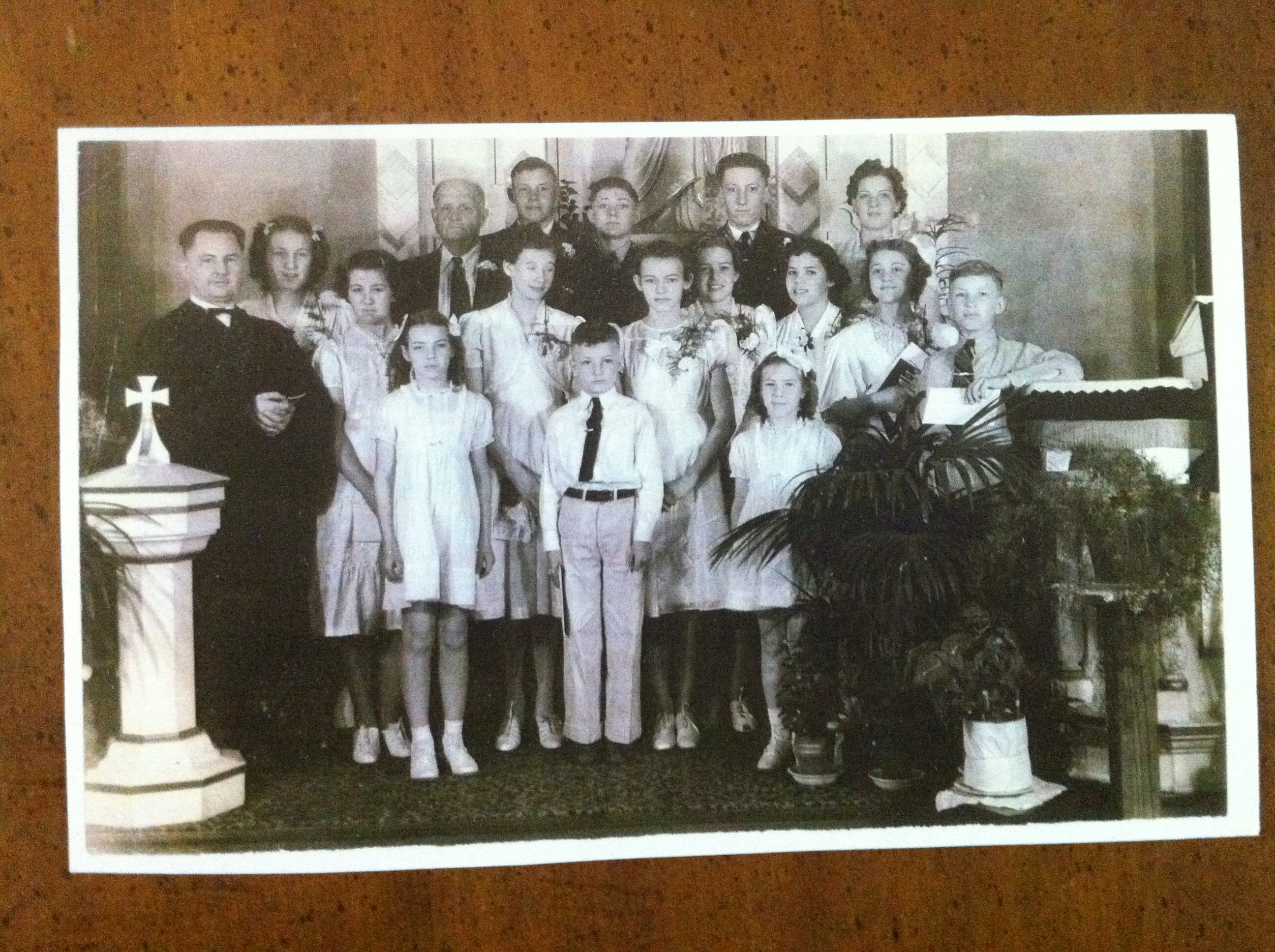 1939
Back Row, L-R – John Taylor, Harry Gerht, Melvin Erickson,  Clifford Carlson, and Palmer
Middle Row, L-R – Dorothy Carlson, Erna Grater, Opal Taylor, Ruth Flag, Paula Yaege, Mildred Beyer, and Jerome Carlson
Front Row, L-R – Rev. Henry Frohn, Marjory Palmer, Carl Carlson, and Palmer.